WOLF'S DEN COTTAGE
Rustic and Dapper with original hardwood floors and a unique 50's style bathroom!
Amenities:
Individual controlled heat and air
Flat screen T.V.
Hairdryer
Free Wi-Fi
Coffee Maker
DVD Player
Assortment of board games located in the office
Free Parking
Pool
Gazebo for family gatherings
Ice
Addons available for this cottage: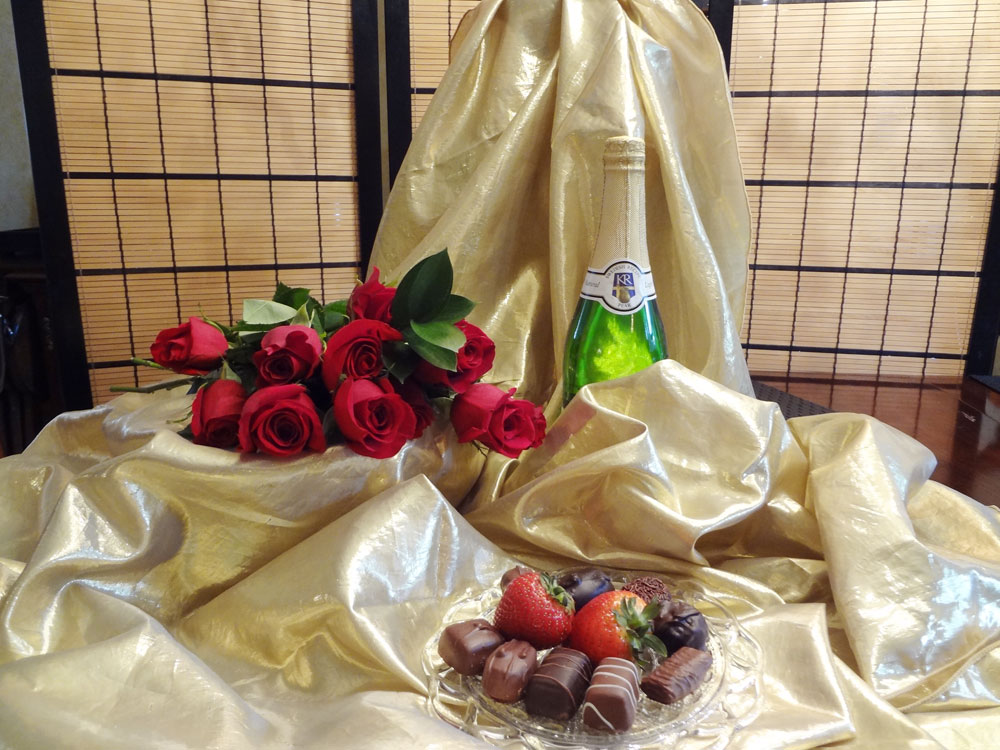 Sweetheart Package – $75.00
Champagne or Non-Alcoholic Sparkling Juice, fresh flowers arrangement.
Lover's Package – $100.00
Champagne or Non-Alcoholic Juice
Locally made Chocolates
Fresh Flowers arrangement.